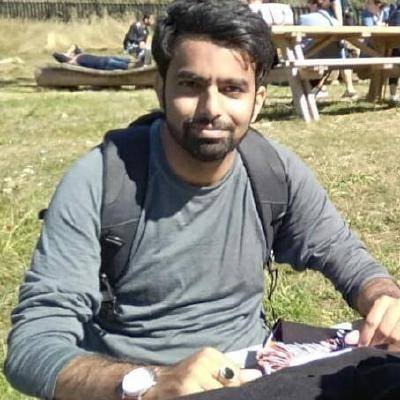 Abdul Basit Hafeez
Big Data Science,AI and ML engineer
I am an Industrial PhD candidate at the Artificial Intelligence Research Centre, CitAI, at City, University of London. In collaboration with EIT digital and Bosch group, I will be working on developing artificial intelligence enabled algorithms for predictive maintenance of connected vehicles.
I have two master degrees in Machine Learning and Data Engineering, with professional experience in bringing machine learning to production with the help of cloud computing, data sciences and big data processing methodologies. Besides predictive maintenance, my interest lies in using machine learning and big data analytics techniques for real world artificial intelligence use cases like IoT and Industry 4.0.
I am passionate about software development and in my leisure time, I enjoy reading and traveling.
Doctoral candidate and Researcher Current Position
ENGLISH

(Fluent)

, Urdu

(Native)
LANGUAGE
2020 - Present
Phd Reseacher
Bosch group
London,United Kingdom
2019
Data Scientist (Industrial master Internship)
Nyctale
Paris, France
2018
Deep Learning Researcher
Innovative solutions
Karachi, Pakistan
2017
Senior Data Scientist
Qineqt
Karachi, Pakistan
Dec 2015-Jan 2017
Data Scientist
Purevpn - Gaditek
Karachi, Pakistan
2012-2015
Multiple partime/associate positions
Web and Mobile App Developement
Karachi, Pakistan
2020-present
Doctoral Candidate
City Univerity of London
london, Uk
2019
Masters Erasmus Exhange(Visual Computing and Data Science)
Technische Universität Wien
Wien, Austria
2018 - 2020
Master in Machine learning and Data Mining
Univeristy Jean Monet
St Etienne, France
2016 - 2018
Masters In Data Engineering and Information Management
Ned University
Karachi,Pakistan
2012 - 2015
Bachelors In Computer Science and Information technology
Ned University
Karachi,Pakistan
Predictive Maintanence
Predictive Maintanence using AI enabled algos leveraging ML,signal processing and big data analytics
Machine Learning and AI
Building and deploying production ready Machine learning systems
Big Data Engineering
Data processing, scalibilty , workflow pipelines
Scalable web development
Spend a good time working with web stacks including MEAN,LAMP and python(flask/Django)
Iot and Industry 4.0
Interested in Iot Use cases for industry 4.0 specially in edge analytics.
Address
Northampton Square
London,Uk
Phone Number
-
Mobile Number
+44 7413035101